(verschiedene Bands rund um die Bürgerhalle)
| | |
| --- | --- |
| Beginn: | 17:30 Uhr Öffnung der Foodtrucks + verschiedene Aktionen für die Kids |
| Location: | Festplatz der Bürgerhalle |
| Beginn: | 20:00 Uhr verschiedene Bands auf unterschiedlichen Bühnen |
| Location: | Bürgerhalle, Festplatz, cook'n'roll, Duesmann's Spinnerei |
| Ticket: | kostenlos |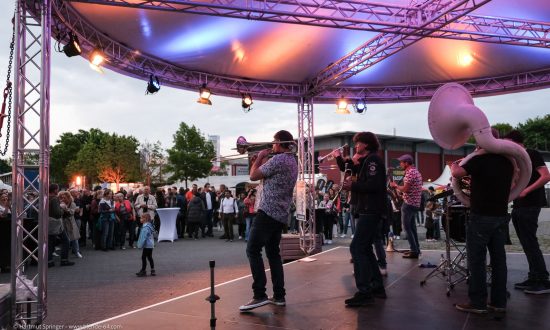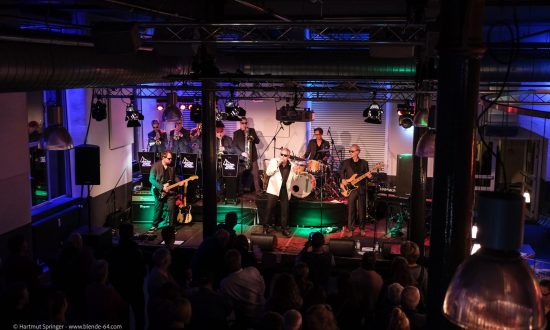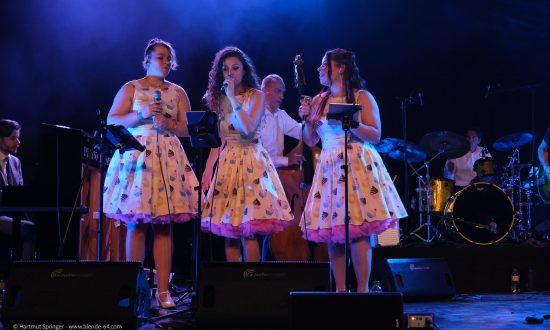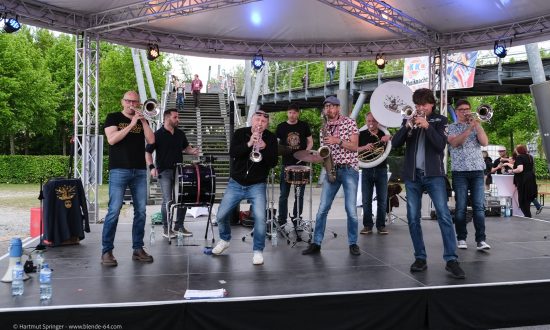 Die Top-Konzerte werden abgerundet durch die K+K Musiknacht am Freitag, den 28. April 2023, bei der zahlreiche Bands der unterschiedlichsten musikalischen Richtungen KOSTENLOS auf dem Freigelände, in der Bürgerhalle, in "Duesmann's Spinnerei" und bei "Cook'n Roll" spielen werden.
Zahlreiche Food- und Getränkestände sorgen für das leibliche Wohl.
Ab 17:30 Uhr öffnet der Festplatz bereits für die Kids mit Hüpfburg und Musikclown Gerd Thul. Die Musikschule und das rock'n'popmuseum sind ebenfalls dabei und laden zum Basteln, Tanzen und Musizieren ein.
Ab 20:00 Uhr werden dann auch alle weiteren Bühnen mit Leben gefüllt. Mit dabei sind:
The Delta Boys (Blues)
Dr. Rattle and Mr. Jive (Blues, Boogie, Rock`n`Roll)
The Jig (Funk)
65 Cadillac  (High Energy Soul)
Ragtime Rumours (Rag `n`Roll)
The Bluesberry Band (Blues, Rock)
Jazzalike (Power Brass)
Het Stroat Ensemble (Bigband Street Music)
Krakow Street Band (Blues, Jazz, Soul)
Euregio Bigband (Jazz, Swing)
Papa Dré Jazzband (New Orleans Jazz)
Es dürfte also alles angerichtet sein für einen großartigen musikalischen Abend, der die gesamte musikalische Bandbreite des Jazzfestes Gronau präsentiert.