Sunday 07 May 2023 from 18:00.
Culinary delicacies accompanied by excellent music – that's what the "Jazz and Dine" format stands for as part of the Gronau Jazz Festival. Three selected restaurants present an exclusive 3-course menu accompanied by stylish live music in an atmospheric setting on Sunday, May 07, 2023 from 18:00.
Participating restaurants are accepting table orders now. The price per person is 42,50 €.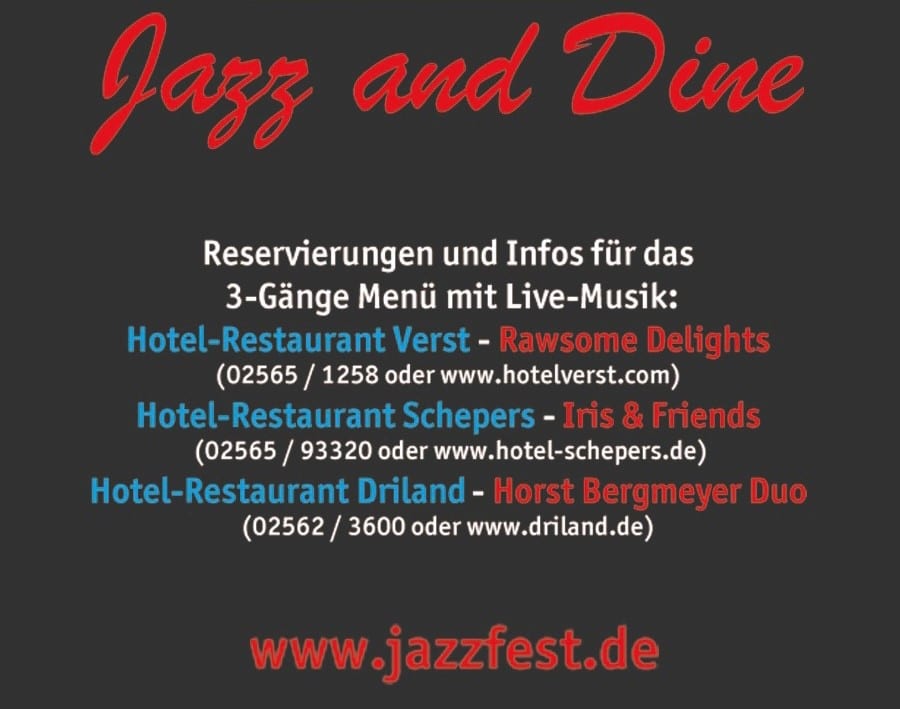 Acoustic and stripped down to the essentials, the duo "Rawsome Delights" presents light-hearted & fresh versions of old & new vintage treasures from folk, rock 'n' roll, jazz & swing. The program features musical treats from Nancy Sinatra to Caro Emerald, Wilson Pickett to Woody Pines … One senses that only songs that are close to the hearts of both musicians themselves find their way into the repertoire – and that they make them their own in their direct and uncomplicated way. The harmony of the two expressive voices, the joy of playing and tongue-in-cheek lightness, as well as the charming and powerful stage presence make performances of "Rawsome Delights" a musical pleasure.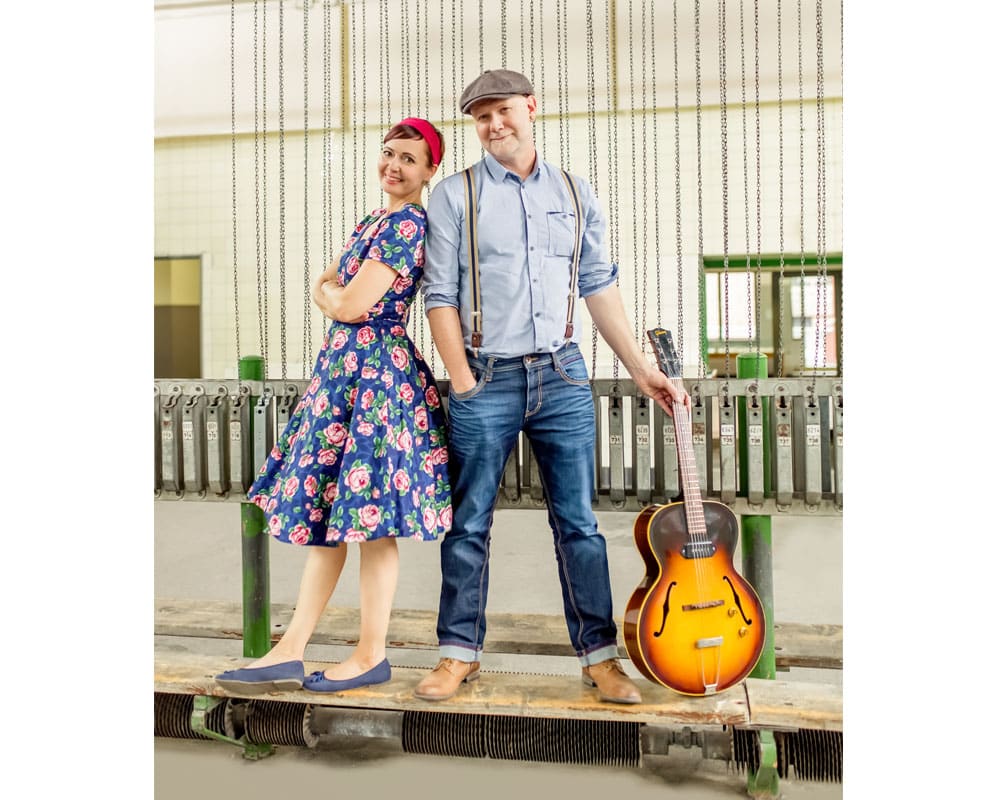 Hotel Restaurant Schepers:
The Dutch band Iris & Friends presents a wide repertoire of the best and most beautiful jazz evergreens. With her warm voice, Iris is a welcome and heard guest in jazz clubs and at festivals. Her "friends" around Pim Toscani (Dutch Swing College Band, Allotria Jazzband) consider it a challenge to accompany her in a dynamic way. But also soloistically every single member of the band comes to the fore here impressively. Authentic, experienced and with great joy of playing Iris & Friends offer jazzy light music at its best.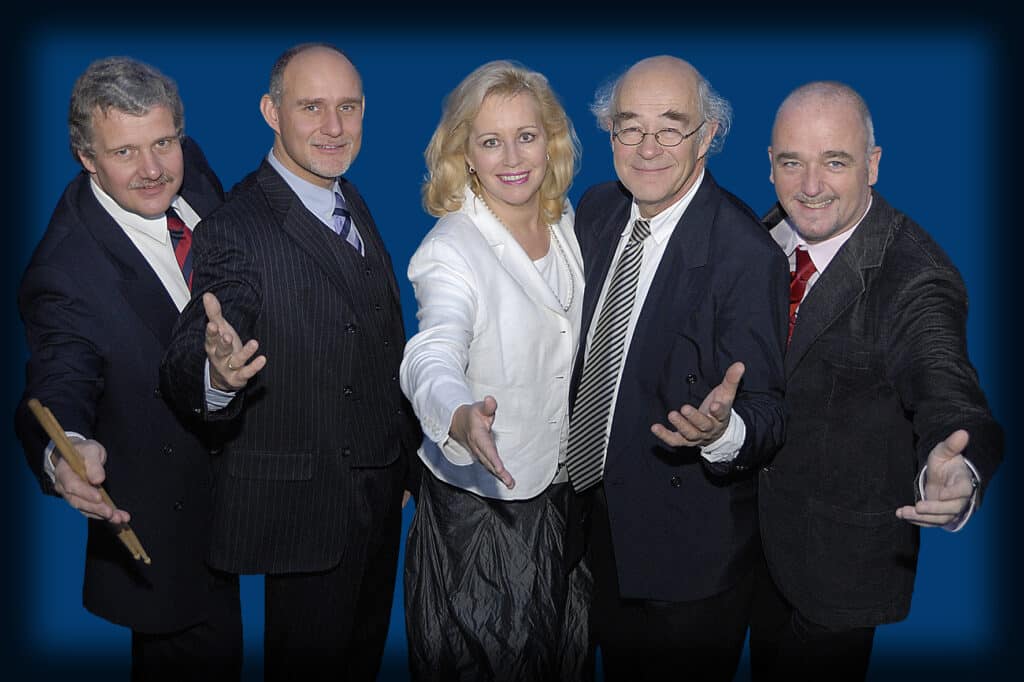 Hotel restaurant Driland:
Rousing uptempo pieces, soulful ballads, handmade music… With voice, piano and drums the HORST BERGMEYER DUO presents a musically broad mixture of entertainment, stylish original compositions and classics from soul, blues, pop, swing and R&B.
The duo's show lives not only from the skillful interpretation of the predominantly danceable repertoire, but also from the closeness between the musicians and the audience, which quickly develops during the concerts. The small line-up with Horst Bergmeyer (piano/vocals) and Uwe Petersen (drums) gives the two actors plenty of room for spontaneity and improvisation, allowing the audience to share in their joy of playing.
Jazzfest Gronau wishes you pleasant entertainment.